5 Simple Steps to Setup Author Tracking in WordPress with Google Analytics
Are you interested in tracking your blog authors in google analytics it can happen with MonsterInsights? This is an important metric for those that have multiple authors posting regularly. You will be able to identify and those that stand out from the crowd and really produce.
In the article that follows I'll show you how to setup Author Tracking in WordPress with Google Analytics in 5 Simple Steps with MonsterInsights Pro Plugin.
5 Simple Steps to Setup Author Tracking
Step 1 Install & a Word about MonsterInsights
MonsterInsights has over 2+ million active installations on WordPress installs at the time of this writing. It comes in over 23 languages and is, of course, updated regularly.
You download the plugin for free here from the WordPress.org plugin site or by searching in your plugin section of the WP dashboard by searching Google Analytics.
After searching select the below:
Simply click Install Now and then Activate from the WordPress Plugin menu. Now that you have the free version of MonsterInsights installed continue to step 2.
While the free version of MonsterInsights is a wonderful tool that provides a dashboard view of your Google Analytics, see below for a screenshot, the various paid versions are much more powerful. In particular, you will need the pro version or higher for author tracking. However, it comes with so much more than just author tracking!
Additionally, the Pro Version, which is needed to track author posting, however, it includes features such as a dashboard widget, page insights, date range history, search console reports, scroll tracking, EU Compliance, Affiliate Links, Ecommerce Reporting, Custom dimensions, category/tag tracking and more.
In order to activate the MonsterInsights Pro Plugin follow our link below to purchase the plugins and return here to follow the setup.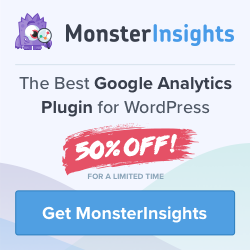 Welcome back! You've made a great choice. I've have used MonsterInsights for several years on numerous agency and individual accounts I work with and find the ease of obtaining insights well worth the fee.
Verify Google Analytics in the MonsterInsights Pro Plugin
Go to Insights on the left WordPress Toolbar and select Authenticate with your Google Account.
Your next step is to select the google account that your Analytics resides with as in the screenshot below.
Finally, allow MonsterInsights to manage your account.
After allowing the above you will be taken back to your WordPress dashboard and into the MonsterInsights home.
Simply select from the drop-down the property you wish to completely authenticate on this site.
After you have completed this task you will be able to review your Google Analytics tracking data in your dashboard and by going to Insights >> Reports.
It's time to finish the MonsterInsights Pro Plugin install.
After installing and activating, go to Insights >>Addons to reach and install the Dimensions addon.
Next, go to Insights >> Settings and in the License Key field, paste the key and click on the Verify Key button.
Once verified it's time to move to step 3 of our author tracking setup.
Step 3 Setup Custom Dimensions Tracking in the Plugin
Click the Tracking tab and choose Custom Dimensions from the left menu.
Finally, click on custom dimension you will then need to add a new custom dimension by clicking and choosing the appropriate dimension from the drop-down.
For our purposes in this tutorial, you will need to select Author from the drop-down.
Remember to save changes before moving forward to the next section.
Step 4 Setup Custom Dimensions Tracking in Google Analytics
First of all, navigate to Google Analytics in another browser window and login in and move to Admin >> Custom Definitions >> Custom Dimensions.
It should look like the below screenshot.
Furthermore, click New Custom Dimension, then add Author to the Name field once open and note the index number in your google analytics.
Add the noted index number to Custom Dimension ID as below.
Back to Google Analytics again
Go back to the open tab in your browser with Google Analytics open and find Customization >> Custom Reports to add a report to track your blog authors.
In the Report Content field add Author in the Dimension Drilldowns and save.
You will now be able to track authors in Google Analytics for metrics such as bounce rate & page views. If you want to view other reports you can add the author dimension as a secondary dimension.
Step 5 View the data regularly in the MonsterInsights Plugin
It's always nice to take the time to enjoy your work. Now you can view authors in your MonsterInsights Pro Plugin.
I hope this brief tutorial has helped you to learn the value of MonsterInsights Pro and the process of setting up the plugin for author tracking in WordPress.
Therefore, if you are still on the fence about MonsterInsights Pro I would encourage you to check out the ratings on WordPress.org!
I can personally say that I love the product and have found it useful for many of the client-based projects.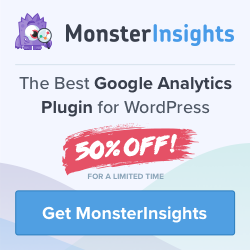 If you have questions please comment below. If you liked our post please share it on social as sharing is caring.